It's time for another Twitter Party with Leah from @Bookieboo and Mamavation!
November is National Diabetes Awareness month. Yes, the same month we stuff our bellies with turkey, mashed potatoes and stuffing. I think it's fitting to remind us BEFORE the holidays get started how important it is to be aware of Type 2 Diabetes and how everyone is affected by it in some way or another. Type 2 Diabetes is a preventable disease. It affects over 28.5 million children and adults in the U.S. By eating right and making exercise a part of your daily routine, you can lower your risk of diagnosis.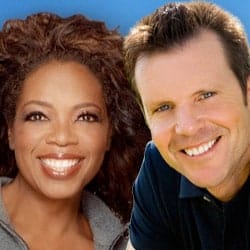 Better'n Eggs, a fat-free, cholesterol-free, and low calorie alternative to shell eggs, has teamed up with Bob Greene, Oprah's Personal Trainer, to create awareness for Type 2 Diabetes in the month of November. Join me, Bob Greene and Better'n Eggs on November 16th from 8-10pm EST as we discuss Type 2 Diabetes, how you can prevent it, or how you can manage it should you be living with it today.
Better'n Eggs and its sister product comprised of 100% liquid egg whites, AllWhites, are a powerhouse of diabetic prevention:
-Both products are made from real eggs
-Both products have half the calories of shell eggs (25 calories per serving)
-Because they are fat-free, cholesterol-free and low-calorie, both products allow those with diabetes or those trying to prevent diabetes to enjoy eggs without having to sacrifice other foods they love (i.e.: they can have cheese with their eggs rather than plain eggs)
-Egg whites can increase recovery time from hypoglycemia by building up adrenal glands
-Products do not include any added flavorings, so they won't alter the taste of your favorite recipes or egg dishes
-Products are pasteurized fresh egg whites, therefore they can be eaten raw (i.e. in smoothies)
When: Wednesday, November 16th
Time: 8-10pm EST
Hashtag: #betterneggs
What you can win:
2. $100 Visa gift card (1 winner)
3. Measuring cups & spoons that will help you with portion control. (3 winners, value $30)
4. Food scale (1 winner, value $30)
5. Online memberships to Bestlifediet.com (3 winners)
6. BestLife Electronic Jumprope (3 winner)
7. BestLife Gym Towel (3 winners)
8. BestLife Sling Bag (2 winners)
9. BestLife Guide to Managing Diabetes book (2 winner)
10. The Bestlife Cookbook (2 winner)
11. FREE Better'n Eggs product coupons (10 winners)
To learn more, RSVP, and enter to win please visit Mamavation.com.  Tweet you there!